We know that ICE and GEO have no regard for human life. More people have died in ICE custody through May of 2020 than all of 2019. ICE uses harmful chemicals categorized as "pesticides" as response to COVID19, which give people detained nosebleeds, rashes and eye damage. Instead of moving to free them all, ICE and GEO want people sick and dying under their watch.
But as the conditions inside NWDC continue to worsen, those inside continue to build power and voice their demands.
Join us in highlighting different people who are detained inside the NWDC in Tacoma, WA, Puyallup land. Join us in writing/calling/tweeting for EVERY person who is bravely deciding to go public and share their stories with us, deciding to risk the retaliation inside for fighting for their rights. The time to #ShutDownNWDC and #FreeThemAll is now! The time to #DefundPolICE is now!
Immigration detention is always a public health crisis, detention under Covid-19 is a catastrophe.
Call/email/tweet! Find scripts and contact info here: www.tinyurl.com/FreeThemAllNWDC
#FreeNaomie
Meet Naomie, she's a 24 year old from Congo being detained inside the NWDC and she demands to be free! "I came here with all of my family. There isn't anyone left back from my family. I am terrified of going back. I am very afraid of becoming infected with Covid-19. I will for sure die in my country. I am asking for help, anybody who could possibly help me get out of here." Free Naomie now!
Read Naomie's letter.
Take Action.
Share on FB or IG.
#FreeRicardo
Meet Ricardo, as of mid June Ricardo Hurtado has had visible irritations all over his body from the disinfectant chemicals being used inside of NWDC. Like many others, he no longer wants to wait for an appeal of his immigration case because he does not want to die inside NWDC during the Covid-19 global health crisis. This isn't due process. Ricardo has five little children waiting to be reunited with him at home. He worries about them every day.
Watch Ricardo's video.
Take Action.
Share on FB or IG.
#FreeYohanne
Meet Yohanne. She is from Marysville, WA and has been detained at NWDC for 17 months and counting. Many people in NWDC have to work in order to afford over-priced prison commissary prices for basic items like soap and shampoo even though they get paid only $1 a day for their work. "Right now I have a rash because I work with chemicals here a lot. I'm a bathroom cleaner. On my medical records it shows that I'm allergic to chlorine and I smell that in the chemicals. Myself, I need a job here so I can't shy away from working with the chemicals."
Watch Yohanne's video.
Read Yohanne's letter.
Take Action.
Share on FB or IG.
#FreeTimoteo
Meet Timoteo. He is a 32 year asylum seeker from Guatemala.
He fled to the US after he was attacked and threatened by members of a gang that killed his brother. Since September, he has been detained at the NWDC in Tacoma, WA, which is run by the private, for-profit corporation GEO Group.
In March, as the pandemic was seeing across the US, Timoteo decided not to appeal his case after witnessing the disturbing lack of healthcare at the detention center. But instead of getting deported, he was instead transferred to an Arizona detention center with a huge Covid-19 outbreak, and then returned back to NWDC.
Nearly four months have passed, and Timoteo is still trapped inside the facility, with no information about how and when he will be able to leave. Timoteo's wife, Sandra, is waiting for him at home.
Listen to Timoteo's on his experience in Arizona.
Take Action.
Share on FB or IG.
#FreeNorma
Meet Norma. Norma is an elder inside NWDC and uses a walker and a wheelchair. Already being held in ICE's facilities that are known for lack of adequate health care, Norma is an older person incarcerated during the Covid-19 pandemic. Norma should be free and able to shelter at home with her family and community.
"My walker is very loose. I can hardly break, it swerves everywhere. They didn't want to give me another because they don't have any."
Hear from Norma.
Read Norma's letters here and here.
Take Action.
Share on FB or IG.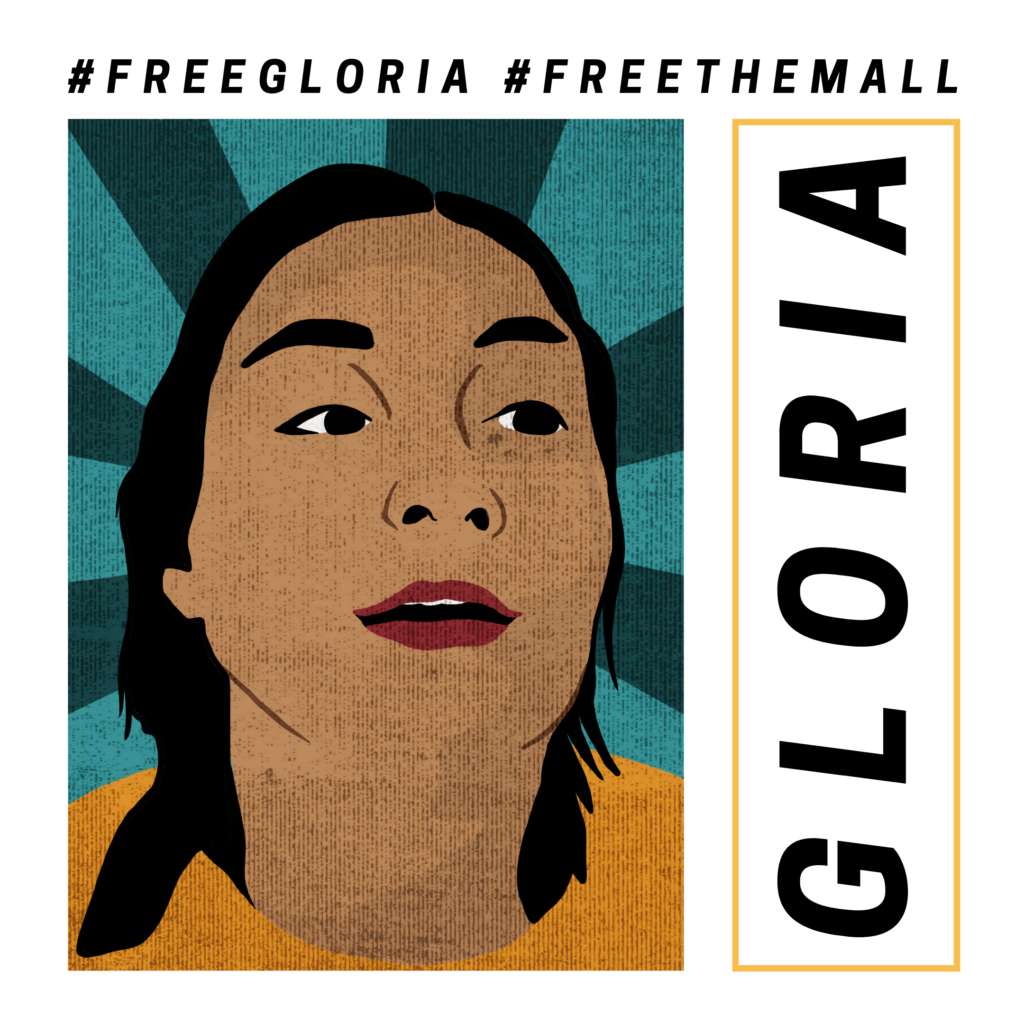 #FreeGloria
Meet Gloria. Gloria helps other people detained when they get sick and have no medical attention while she's very sick herself. Gloria is anemic and she needs nutrients, but NWDC doesn't provide a nutritious diet. People detained reported this week that portions are getting smaller and they eat mostly beans. People detained say they haven't had a meal with vegetables or meat in a while. Gloria cleans the health clinic at NWDC for $1 a day. She sweeps the floor of a detention center clinic that can't and won't provide her or others detained with the health care they need. Gloria should be released from NWDC immediately.
Watch Gloria's video.
Read Gloria's letter.
Take Action.
Share on FB or IG.
#FreeAlex
Meet Alex. He's currently detained at the NWDC, where ICE and GEO use harmful chemicals classified as pesticides to sanitize. Alex experiences lung pain and skin irritation from the chemicals but when visiting the NWDC clinic gets told it's simply muscle pain and brushes him aside. When Alex asks to see his medical records, there isn't any note of his lung pain. Two people have died in ICE custody in the last week. We know ICE lies and can't be trusted with people's lives and health. We trust the people inside the NWDC. There's only one thing to do. #ShutDownNWDC and #FreeThemAll! 
Watch Alex's videos: Part 1, Part 2.
Take Action.
Share on FB or IG.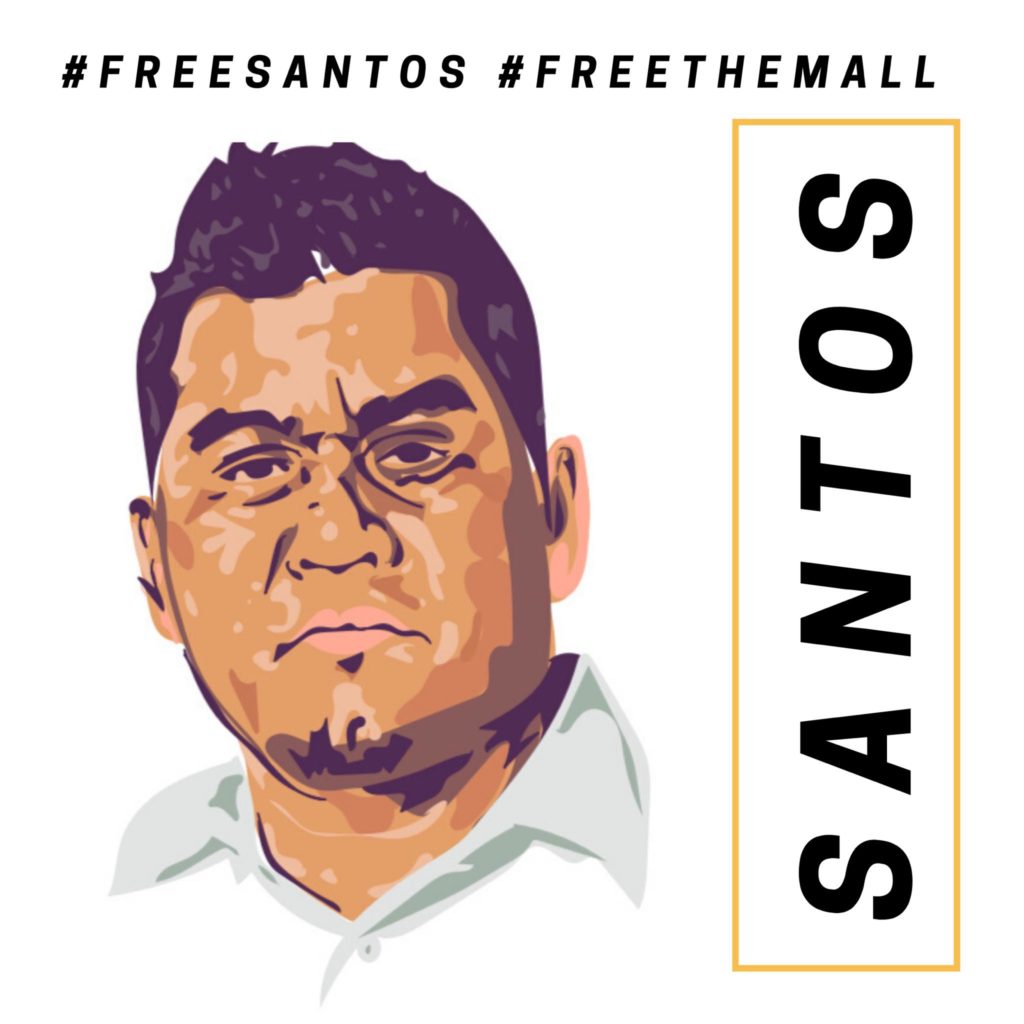 #FreeSantos
Meet Santos who has been detained at NWDC since July of 2019. He is in chronic pain that is not getting medical attention. He has no criminal record. His wife and three kids worry about him so much.
Hear from Santos' kids.
Take Action.
Share on FB or IG.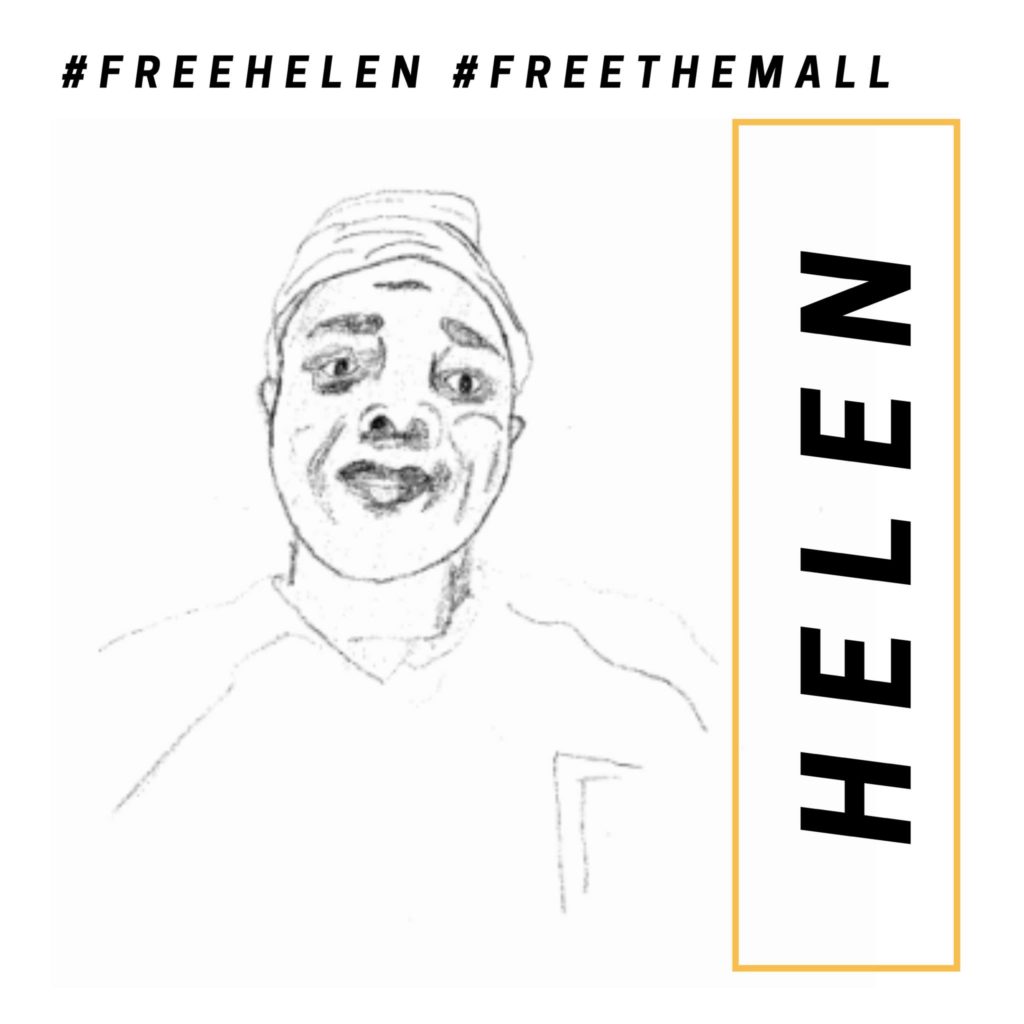 #FreeHelen
Meet Helen Teye from Ghana. She is an elder and revered as a mother figure to many of the women detained inside NWDC. 
Hear from Helen.
Take Action.
Share on FB or IG.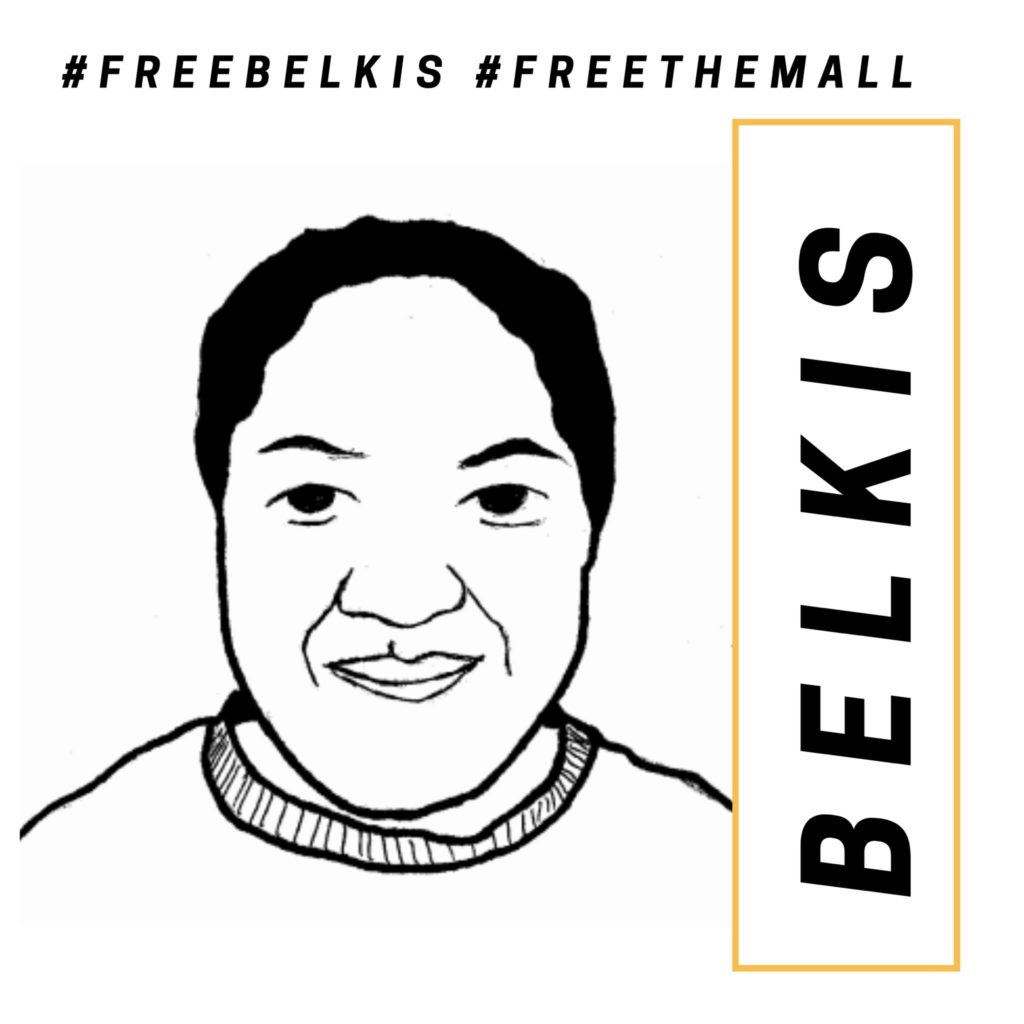 #FreeBelkis
Meet Belkis Marisela Nolasco.
"I hope you can understand our affliction in being locked up here with people who are infected with Covid-19, and without being given the appropriate treatment. We feel like fish without water. I, Belkis, have been sick with a cough and a cold and have only been given congestants and acetaminophen. I have had intense headaches for four months and the only thing they are given me has been antidepressant, which they claim is good for pain."
Hear from Belkis.
Take Action.
Share on FB or IG.
#FreeDaniel
Meet Daniel. If Daniel can write to Governor Jay Inslee from inside of the detention center than so can you!
"Dear Governor Inslee,
I want to write you in this critical time to let you know that racial injustice is happening in your very back yard here in Tacoma. My name is Daniel Lopez, and I am currently detained at the Northwest ICE Detention Center."
Hear more from Daniel.
Take Action.
Share on FB or IG.